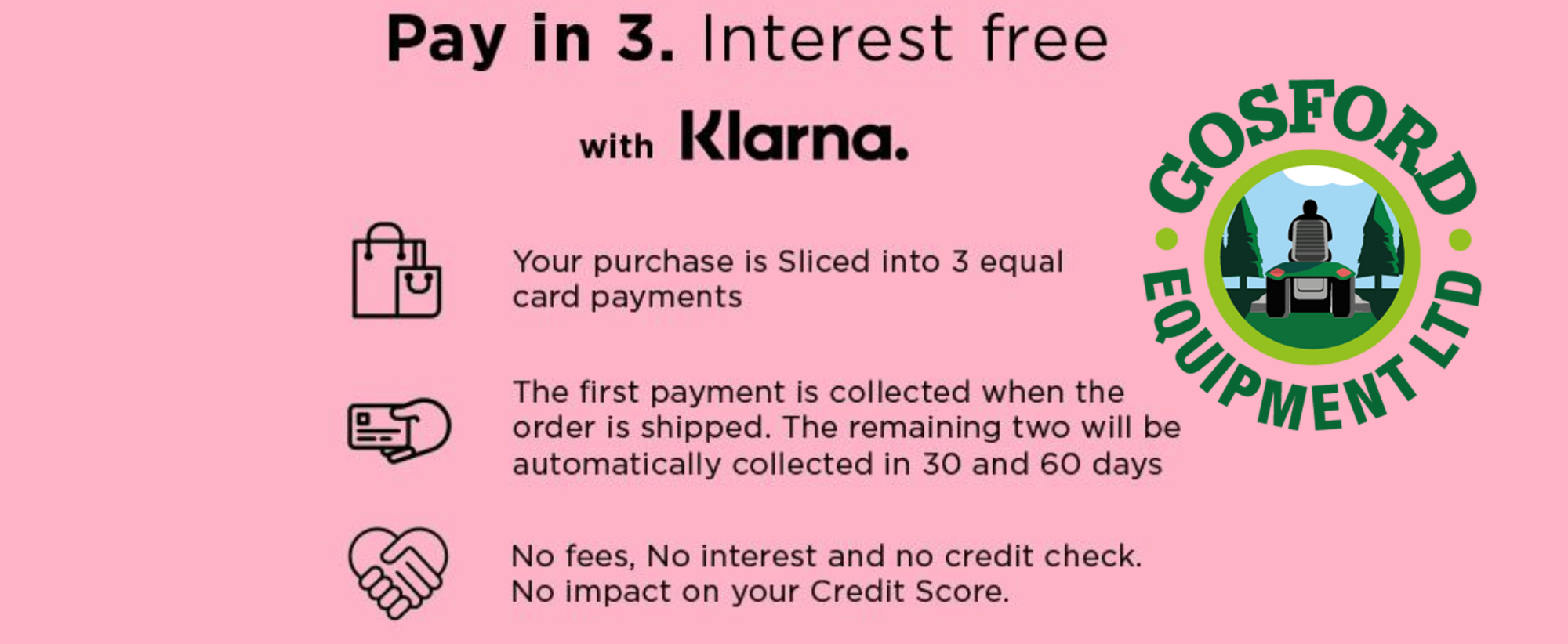 How does Pay Later in 3 with Klarna work?
Pay Later in 3 with Klarna is a payment method that allows you to spread the cost of your order over 3 equal, interest-free, monthly instalments.
Pay Later in 3 with Klarna gives you extra flexibility when paying for your order as you're able to spread the cost through instalments. If you choose to pay using Klarna, please remember to spend responsibly – sometimes, delaying or splitting up payments might not always be the best option. We want you to shop with confidence, so we've provided all the info you need below:
When can it be used to place an order?
When placing an order between £500 and £5000
When placing an order in GBP
You can have multiple Pay Later in 3 with Klarna orders at the same time. Your eligibility will be checked by Klarna with each order.
How do you sign up?
Simply download the Klarna app or sign up on Klarna's website. You can also contact us directly by calling 028 3755 2749 or send an email to [email protected] or call in and complete with a member of our team in our shop.
What can you do on Klarna's app/ website?
Set up a debit or credit card
Make paymentson or before the payment due date
See past and future payment schedules
Check payment status
Put payments on hold if there's a problem with your order
Contact Klarna to resolve issues
How do you pay using Pay Later in 3 with Klarna?
When you get to checkout, click 'change'under payment type and select 'Add New Payment Method'
Sign up/ log into your Klarna profile
Enter your card information
Confirm your date of birth
Click 'Place order'
How does paying off instalments work?
Orders are paid for in 3 equal, interest-free, monthly instalments
You'll be asked to pay the first of the three instalments once your order has been confirmed at checkout
Instalments 2 and 3 will automatically be collected from the debit or credit card you entered at checkout 30 and 60 days later, respectively
You'll receive a reminder from Klarna 2 days before each instalment is collected
Want to know what happens if you miss a payment? You can find out more on missed Klarna repayments here
Frequently Asked Questions
Alternatively you can contact a member of the team