Aspen 2 is alkylate petrol premixed at 50:1 with a premium quality biodegradable 2-stroke oil. Suitable for chainsaws, clearing saws, hedge trimmers, power cutters and other two-stroke engines
Aspen 4 is alkylate petrol without oil – suitable for lawnmowers, rotary cultivators, snow blowers, boats and other 4-stroke engines. Ordinary petrol contains ethanol which attracts moisture and can cause engine failures. Aspen Alkylate Petrol contains no ethanol, making it ideal for use in marine environments.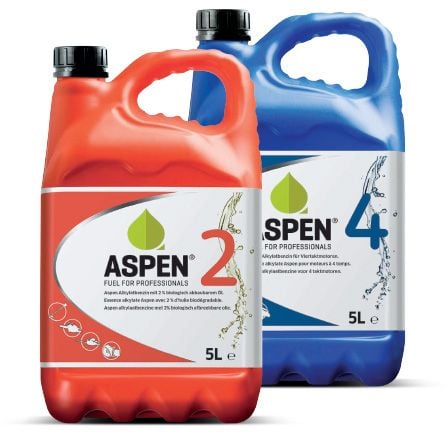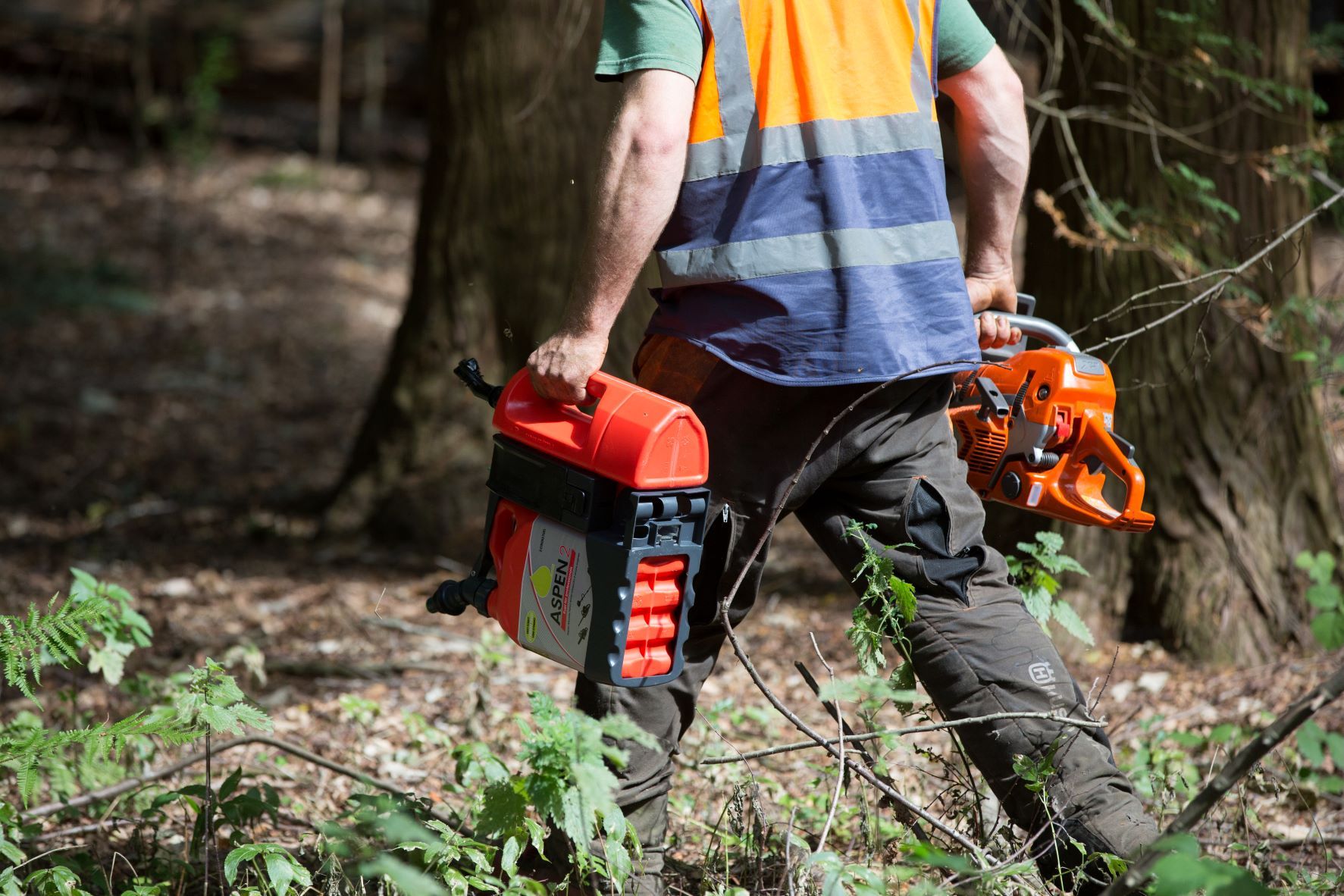 Aspen 2-stroke Full Range Technology and Aspen 4-stroke alkylate petrol are the cleanest forms of petrol that are available on the market today for Consumer and Professional use.
The advantages:
Your garden machinery always starts
Aspen fuel is stable for 3-5 years
Virtually odourless
Less maintenance and a longer service life
Optimally protect your health and the environment
Available in a conveniently sized container
Premixed 2-stroke eliminates the need to mix yourself
Easy to select the correct fuel using the coloured cans and coloured reminder stickers on your machinE
No expensive repair bills caused by stale fuel
Lasts for years without deterioration
Aspen does not contain ethanol